-------
BUY SOUTHERN MD MEETUP
-------
RSVP NOW & SHARE... http://bit.ly/BuySouthernMD
Free Meeting Every 3rd Wednesday of the Month
Wednesday, Aug. 21st

5:30pm – Happy Hour with Free APPETIZERS until 6:30pm
6:30pm – Registration / Networking
7:00pm – Meeting Starts
9:00pm – Meeting after the Meeting
Re/Max Closers Office
38582 Brett Way Unit B,
Mechanicsville, MD 20659

--------
REAL CONTENT - "Let's FUND That Deal" by Featured Speaker - Brett Carter
--------
Seats Limited... http://bit.ly/BuySouthernMD
Q & A with you to get your questions answered
[ + ] 100% Content from Local Experts We Trust
[ + ] All Telling ~ No Selling
[ + ] Q & A with Local Experts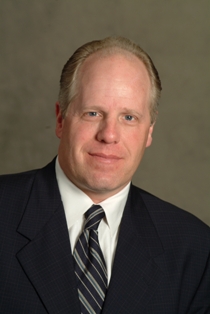 Brett Carter, SVP
Fidelity Direct Mortgage

Brett Carter has been in the Mortgage Industry since 1985. Mr. Carter started as a Loan Officer building his personal production to over $50,000,000.00 in annual production in 1989. Throughout Mr. Carter's career he has been responsible for over 30 Billion Dollars of closed loan volume.
Mr. Carter also served as President of two Home Equity Conversion Mortgage (HECM), commonly known as Reverse Mortgages, companies. Building each company from start-up to one of the Top Five HECM Production Companies in the United States.

Mr. Carter has extensive experience with Real Estate Investors conducting Investor Seminars and Bootcamps developing Investor Strategies for Fix and Flip Properties and building Generational Wealth through a Fix and Retain Strategy building recurring revenue through Rental Properties.

Mr. Carter has extensive experience in all aspects of the Mortgage and Financial Services industry including: Secondary Marketing, Compliance, Risk Management, Investor Relations, Training, Insurance Sales, Loan Servicing, Loss Prevention, Asset Recovery, Recruiting, Agency Approvals and Securitization.
Local subject matter experts share Find, Fund, Fix, Flip (or Hold)
strategies for residential and commercial real estate investing.
[ + ] 100% Content from Local Experts We Trust
[ + ] All Telling ~ No Selling
[ + ] Q & A with Local Experts

--------
FEATURED CASE STUDY - "DC FLIP to 1st Time Home Buyer" with Mastermind Pro Mark Cruse
--------
RSVP NOW & SHARE... http://bit.ly/BuySouthernMD
[ + ] FIND - OFF-MARKET marketing strategies
[ + ] FUND - How Mark Funded this Deal with Private Money
[ + ] FIX - How Mark Managed this Renovation Himself
[ + ] FLIP - Good, Bad, & Ugly Dealing with Selling to HPAP 1st Time Homebuyers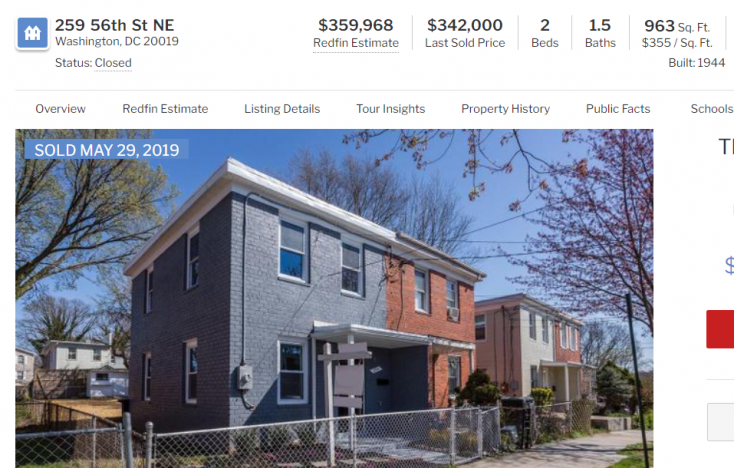 Local investors like you share Real Case Studies:
Good, Bad, & Ugly of recently completed deals.
[ + ] Find, Fund, Fix & Flip (or Hold) Breakdown
[ + ] All Telling ~ No Selling
[ + ] Q & A with Local Investor
-------
BUY SOUTHERN MD is Accepting Sponsors
-------
Become a Sponsor... http://bit.ly/BuySouthernMD

Stager
General Contractor
Property Manager / Tenant Placement
Wholesaler
Appraiser
Residential Mortgage Lender/Broker
Commercial Mortgage Lender/Broker
Title Company
Law Firm / Legal Services (Legal Shield)
Credit Repair Services
Hard Money / Private Money
Home / Property Inspector
Real Estate Agent / Broker
Interior Design / Architect
Project / Renovation Management
Insurance
Hauling / Trash Removal
Community Bank
Cleaning
Virtual Offices
Home Improvement Supplier
Restoration Services
Self-Directed IRAs
Financial Planner
-------
BUY SOUTHERN MD MEETUP
-------
RSVP NOW & SHARE... http://bit.ly/BuySouthernMD
3rd Wednesdays of the Month
Wednesday, Aug. 21st

5:30pm – Happy Hour with Free APPETIZERS until 6:30pm
6:30pm – Registration / Networking
7:00pm – Meeting Starts
9:00pm – Meeting after the Meeting
Re/Max Closers Office
38582 Brett Way Unit B,
Mechanicsville, MD 20659

-------
FREE Appetizers Happy Hour Before BUY SOUTHERN MD Meetup
-------
** FREE APPETIZERS at Happy Hour
** FREE ADMISSION to Meeting
** CHIC OPEN Area for Networking
Don't miss BUY SOUTHERN MD Meetup 3rd Wednesdays.
Hope to see you there!
Michael Fitzgerald, Sr. Co-Organizer
BUY SOUTHERN MD Meetup (Powered by Deal Mastery)
PS - BUY SOUTHERN MD Meetup has HAPPY HOUR with FREE APPETIZERS from 5:30pm to 6:30pm!!! http://bit.ly/BuySouthernMD
...
---
---
Webinar Replay

Find HOT Off-Market Deals Using Our
Deal Finding Systems &
Split Wholesale Fees 50 / 50 ​DEAL FINDERS Online Workshop for Investors & Agents
​
Discover How New & Experienced Investors & Agents Work With Us To
Find & Wholesale HOT Off-Market Deals & Wholesale Fees Split 50 / 50!!
WATCH VIDEO ** RSVP NOW & SHARE
---